Green Mark award for Woodhouse Opticians
As an environmentally-conscious business, we are delighted to have this week received Green Mark accreditation.
Green Mark provides an internationally recognised environmental certification for companies that want to assure their clients and employees they are conducting business to high environmental standards.
We submitted information about the business, answered questions and provided supporting evidence. The information was then reviewed by an auditor and we were awarded a Green Mark Level 1!
Green Mark helped us create a framework to make sure we have the correct tools to monitor and reduce our emissions going forward, as well as communicating internally and externally how we are doing this.
We're proud to share the news of our accreditation which we will display throughout our business.
Our environmental policy can be found on the Eco Commitment page of our website, but here are the headlines:
– Comply with all relevant regulatory requirements.
– Continually improve and monitor environmental performance.
– Continually improve and reduce environmental impacts.
– Incorporate environmental factors where possible into business decisions.
– Increase employee awareness and training.
Get your own Green Mark
For any other organisations considering environmental accreditation, these are some reasons why we would recommend it: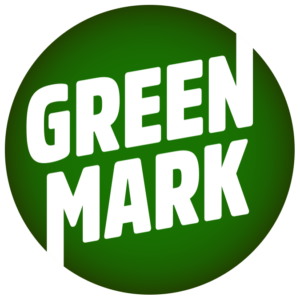 It is possible to run a profitable business without compromising on social and environmental responsibilities.
Business can be a force for good in the world when maximising profit is not the only goal.
Sustainable practices such as saving energy, reducing water use, using less materials and creating less waste can save more money than you think.
Environmental credentials are attractive to some clients and increase the likelihood of similar-minded business and people wanting to work with you.
To find out more head to greenmark.co.uk