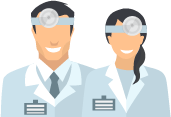 At Woodhouse Opticians we offer a personal service that aims to make our customers feel at ease from the moment they step through the door.
Everyone has different needs and our experienced team take the time to understand yours.
We want you to feel confident and supported whatever your needs, whether it's an eye test, choosing new glasses, making the change to contact lenses or any other service we can help with.
Once you've booked an appointment, you're in good hands. We'll always take the time to explain our services, what you can expect and the best available options. And we make sure that we're always available to offer aftercare support and advice.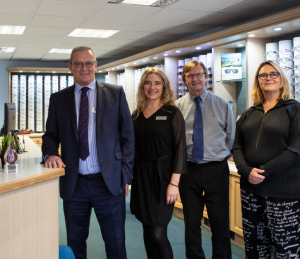 We use the most advanced and up to date technologies, including retinal photography and EyeCode personalised lenses.
And, if you do have a prescription, we can guide you right through the process.
With a huge range of frames, from budget to designer, from super funky to timelessly classic, our qualified dispensing
opticians help you choose the perfect frame and lens.
The business has been run by the Woodhouse family since 1962. We're proud that over that time we've
helped literally tens of thousands of people with their eyecare.
If that sounds like the sort of service you'd like for your eyes – then we'd be delighted to help.
Routine eye examination appointments are available again, so if it's been a while since your last one, please think about booking in. We have gone to extensive lengths to make the practice Covid-secure.
Please call us on (01253) 341955 or email info@woodhouseopticians.co.uk and we can take you through our new procedures to get your eyesight checked.