There are many different types of lenses and therefore it can get quite confusing when trying to find the right ones to meet your needs and lifestyle.
If you need a prescription we'll carefully take you through the options so that you're clear on what will suit you best.
We cover the differences between varifocals to correct presbyopia (the typical long-sightedness occurring in middle age) and single vision lenses, prescription sunglasses and lens coatings. You can rely on our team's experience to take away the confusion – and we can pretty much guarantee that any questions you have we've probably answered before.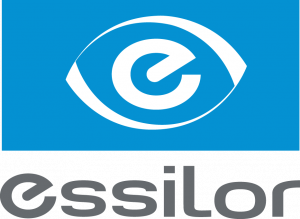 At Woodhouse Opticians we combine the clinical excellence of our team with working with the finest suppliers.
Essilor have been in this business even longer than we have and can proudly claim more than 150 years of making the very best lenses.
They invented the varifocal lens in 1959 to help combat presbyopia, an eye condition that will affect every one of us in our later years. And they have gone on to develop a range of lenses for all ages and lifestyles.
Your vision can be corrected with two types of lens designs. There are single vision lenses for wearers of all ages or varifocal or progressive lenses for wearers who are 40+ whose eyesight is going through a natural ageing process.
Varilux is a corrective varifocal lens solution allowing you to see near, far and intermediate distances with ease.
Varifocal lenses offer sharp vision with just one pair of lenses, whether you're driving, using your phone or reading. Modern varifocal lenses allow you to experience maximum vision benefits suited to your lifestyle needs.
Essilor can offer specifically designed varifocal lenses to suit everyday activities, including driving and using digital screens.
Eyezen is a single vision corrective lens designed with the digital age in mind. Using screens can be hard on your eyes as they have to switch from variable distances and read pixelated characters.
These lenses deliver sharper vision than ordinary single vision lenses and help prevent and reduce eyestrain.
Eyezen lenses can correct myopia, hypermetropia and astigmatism and, even if you don't have a prescription, you can still benefit from Eyezen lenses for your daily digital screen usage.
Essilor are also world leaders in lens enhancement. Their Crizal lens coatings ensure lenses shield your eyes from reflections, protects them from harmful UV light and your lenses from scratches and smudges.
Our reassuring guarantee covers all adjustments and minor repairs, due to normal wear and tear, for a full two years from the date of purchase of complete glasses.
And our price promise guarantee means if you find an identical pair of glasses (frame and lenses) at a lower price within 60 days of purchase from a registered optical practice we'll refund the difference.
Routine eye examination appointments are available again, so if it's been a while since your last one, please think about booking in. We have gone to extensive lengths to make the practice Covid-secure.
Please call us on (01253) 341955 or email info@woodhouseopticians.co.uk and we can take you through our new procedures to get your eyesight checked.