High street businesses like ours have a duty, not just to ensure they give great, value-for-money service to customers, but to lead the way in actively playing a part in protecting the environment.
We're always looking for more environmentally friendly methods of doing what we do. For instance, while you'll need something to keep your glasses free from harm when they're not on your head, it's not always necessary for them to come in a brand new case. Many of our customers have embraced this and are happy for their new glasses to be supplied in 'pre-loved' cases.
We're committed to working with suppliers who are demonstrating their love for the planet. Anyone wanting to supply our practice can expect to be interrogated about their environmental credentials. Can they walk-the-walk?

Here's some of the great things our suppliers are doing. Their products are all fantastic and available through Woodhouse Opticians, so if you like what you read, show your support for companies who are demonstrating their environmental commitment.
We'd love to hear from our customers about what more we can do in this mission.
Johnson & Johnson Vision launched the UK's first free recycling programme for all contact lenses. We're proud as one of its select practices to play a part in a programme that gives 3.7 million UK contact lens wearers the opportunity to convert waste into new products.
The programme is available to all soft contact lens wearers regardless of which brand they use. The result will see the recycled lenses, blister and foil packaging turned into new products such as outdoor furniture and plastic lumber…much better for the environment than being flushed down the toilet or sink.
The ACUVUE® Contact Lens Recycle Programme in partnership with global recycling specialist, TerraCycle®, means all a contact lens wearer needs to do is collect their waste at home and drop it off at their nearest participating optician's practice (that's us!).
The ethos of designer frame manufacturer Eco is that making a difference starts with better choices. They use recycled and biobased material in their Eco frames. They also plant a tree for every frame sold. So far they've planted more than two million trees. Now that's commitment to change.
Zeal Optics use plant-based materials in all their sunglass frames and lenses to help people see the world around more clearly while protecting the views that inspire us for generations to come. That means an end to using fossil fuels.
Sea2see design and produce optical frames and sunglasses made entirely with recycled marine plastic waste collected in collaboration with thousands of fishermen in Spanish ports.
Wolf Eyewear is moving all its eyewear and associated product lines to more sustainable materials –  from the frames, cases and cloths to the business as a whole. Its latest release of frames now feature bio-acetate, made from renewable sources instead of traditional oil-based ones.
And Stepper Eyewear is also on an eco journey. Energy use, water consumption, green production technologies and emissions control are part of its vision and it uses clean, renewable energy in manufacture.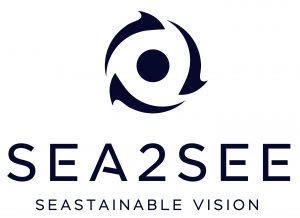 Our reassuring guarantee covers all adjustments and minor repairs, due to normal wear and tear, for a full two years from the date of purchase of complete glasses.
And our price promise guarantee means if you find an identical pair of glasses (frame and lenses) at a lower price within 60 days of purchase from a registered optical practice we'll refund the difference.
Routine eye examination appointments are available again, so if it's been a while since your last one, please think about booking in. We have gone to extensive lengths to make the practice Covid-secure.
Please call us on (01253) 341955 or email info@woodhouseopticians.co.uk and we can take you through our new procedures to get your eyesight checked.