Gold award – but so much more to do
News bulletins and social media are swamped with views on what countries and big business need to do to tackle global warming.
COP26 placed a real focus on the very difficult position the world is in and why we need to demand more from our leaders on the environment.
But it would be wrong to think this is solely someone else's problem to fix. We all have a part to play, even if we think our actions to help the planet are miniscule compared with what the global powerhouses could achieve.
From sorting our recycling at home, to switching off unnecessary lights and lowering the thermostat a notch. It all shows a commitment to doing our bit.
The optical industry is upping its actions towards achieving carbon zero as well. The Association of British Dispensing Opticians has launched a Thinking Green campaign. Thankfully, this is more than just a hashtag. It's a way to engage high street businesses like ours to really think hard about what they do, how they do it and the impact on the planet.
Greener suppliers
They've introduced a sustainability self-assessment test, which concentrates the mind on the many ways we can do more.
We achieved the Gold award, which is great confirmation the measures we've put in place do make a difference. Choosing suppliers based on sustainability credentials, recycling everything from packaging to frames to PPE and switching to a greener energy supplier are just some of the steps we've taken. We've also committed to our own Environmental Policy.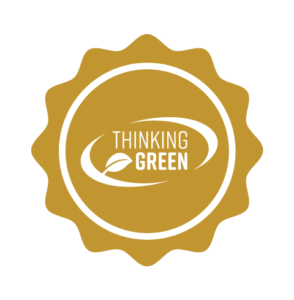 All that is good, but we know we can do more and will do more in the future. No one can rest on their laurels, but nor can we become paralysed because there is so much more to do.
World leaders have now drifted away from Glasgow but we can't allow the current focus to drift with them.
If any businesses would like to talk about how we've gone about making our practice more sustainable or swap tips on cutting waste and carbon footprints, then we'd love to hear from you.