Why we're wild about our new collection
At Woodhouse Opticians we love European styles.
For many years we have been huge fans of the frames of Face à Face, which are handmade in France. And our practice has made many great events based on our Etnia Barcelona collection created in Spain. They fit beautifully against the hypo-allergenic metals and use extra cotton in their acetates.
Both these collections have unique personality in common and an abundance of colour. Our patients love the sense of style and fun many of our frames bring.
Every one of our team has at one time or another owned one, if not two, Etnia Barcelona frames (for me it is a grand total of five).
Wowed by Wolf
Now for the first time we have been able to find what we like in a British spectacle design firm, welcome Wolf Eyewear.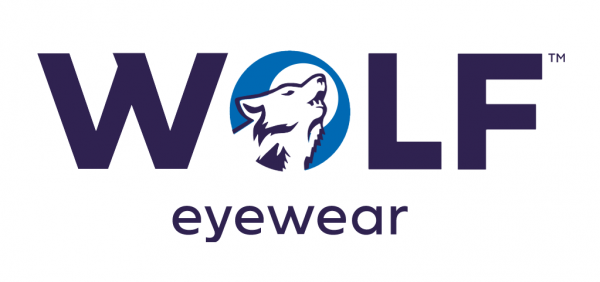 When choosing a new collection what are we looking for?
Clearly colourful, cool and quirky mean a lot to us. Interesting frames coupled with comfort.
We consider what the frames look like on skin. Abi our Dispensing Optician can literally make ANY frame look great, be it men's, women's or unisex. On occasion even this writer can make a frame look good.
Skin tone is especially important. Some black frames can suck all the colour out of a face but a pale blond or clear frame allows the skin to glow.
Hair colour and style make a difference, as does the personality of the wearer. No point dispensing a beautiful pair of Face à Face if someone is telling us they like to muck about in joggers all day, however good the patient looks in them – lifestyle matters.
Our technicians are highly trained to look at a frame on someone and know whether they fit. You would be surprised how nuanced the fitting of a frame must be, from the fit of the bridge, to the LTB (length to bend), to width on the head. Sadly, all too often we see people with side arms which splay out far too narrow for the wearer.
We cater to petit women, big men and all the shapes and sizes and colours which make up the population.

In Wolf, we are so inspired we feel like howling at the moon. Not only do they include all the above, they are fun and wearer-friendly and very reasonably priced.
But don't take my word for it, just listen to how they describe themselves…
Wolf Eyewear is a British, family-run eyewear brand that creates high-quality and innovative frames that reveal your wild side! Founded in 2009, Wolf Eyewear supplies independent opticians across the UK and Europe with uniquely bold, beautiful and colourful frames. With a growing and diverse range of materials and styles and an international audience, Wolf Eyewear is the new stand-out brand for the fashion-conscious.
Our product styling comes from our own passion for innovative design and personalities that say, 'life is fun!'
….. looking at new modern designs and fashionable colours whilst catering for the UK style, we also look at shades of colour, and designs that work for the majority of face shapes.

So, if you're considering a change of image or simply a new look, why not take a walk on the wild side and try some frames from Wolf. There's more on our frames page.
Book an Enhanced Eye Examination today and see where the instinct takes you.
Sukie Woodhouse, Director