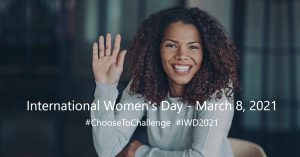 We're proud to support #InternationalWomensDay and its theme of #ChooseToChallenge.
We can all choose to challenge and call out gender bias and inequality.
We can all choose to seek out and celebrate women's achievements.
So we asked the team to share some of the fabulous women in their lives and thoughts at this time.
Dispensing Assistant Paul Eastwood
I've chosen two adventurers – both brave, strong and talented. The first is my daughter Gabriella and the second is celebrated artist Felicia Browne.
My first thought was 'Gabs' who I'm incredibly proud of, she's an art teacher in Kuwait, something we never thought she'd do. She came home for Christmas and is still trying to get back after being unable to travel through Dubai and now Turkey.
Felicia Browne was the first British volunteer to die in the Spanish Civil War. She was living in Berlin during the rise of National Socialism and participated in anti-fascist rallies. She successfully enlisted against the odds and fought and was killed in action on the Aragón front.
Director Sukie Woodhouse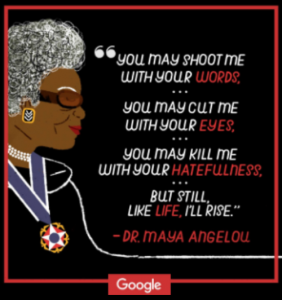 Poet and civil rights activist Maya Angelou is my feminist hero.
She said: 'Prejudice is a burden that confuses the past, threatens the future and renders the present inaccessible.'
I also admire many other strong women.
Sigourney Weaver for instance, for being the first woman to get the lead role in an action movie and be paid equal wages to a man for the role.
Director and Optometrist Stephen Woodhouse
Katherine Johnson, Dorothy Vaughan and Mary Jackson were superlative NASA mathematicians and engineers – despite living in segregation-era America and facing discrimination at home, at school, and at work.
Their extraordinary stories and achievements were told in the film Hidden Figures.
For me they epitomise integrity and teamwork – and strength of character in the face of sexism and racism.
Dispensing Optician Abigail Ward
Number one on Abi's list is, of course, her mum. Who wouldn't put mum at number one?
For her second choice she's gone with a very famous Blackpool name, pioneering pilot Amy Johnson. While not from the town, Amy has a road named after her by the airport.
Daring Amy was the first woman to fly solo from London to Australia. Her last fateful flight took off from Blackpool in 1941.
→ #IWD2021 has shone the light on so many great women, but there's no reason why celebrating their achievements should be limited to one day!