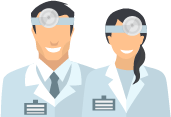 We believe that businesses should be part of the communities they serve.
That's why we're happy to be involved in supporting others in as many ways as we can.
2022 marks our 60th year as a family business so we wanted a charity partner which is a part of our community and supports the people of this town and the surrounding area.
Home-Start Blackpool, Fylde and Wyre help families through their toughest times and they're all about compassionate, confidential help and expert support.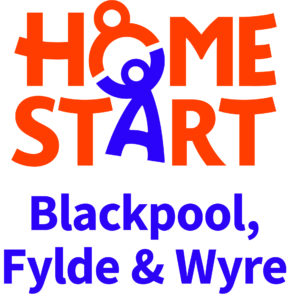 This year, instead of charging for the small repairs service we offer, we'll encourage those who want to, to make a donation to the charity. There's a collection box in the practice for this – and for anyone else who wants to help. We'll offer referred Home-Start families a free upgrade to an enhanced eye test when they visit us for their regular NHS check. Or if that's not applicable, a free OCT scan.
We'll also be passing on some of our experience to help any family with eyesight concerns to be signposted to someone who can help.
And in June, our Director Sukie will be doing a sponsored walk up the 235ft of the Big One to help raise more money. If you'd like to support the charity's work, there's a sponsor page on this link.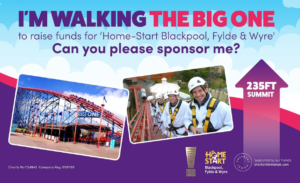 We're committee members of Highfield Business Group which is working hard to ensure the area remains a bustling, busy and caring part of Blackpool. Pre-Covid our annual Christmas 'Mingle & Jingle' was a highlight on the calendar. As well as being a great way to bring Father and Mother Christmas to South Shore it also raised more than £2,000 for Heartbeat NWCC .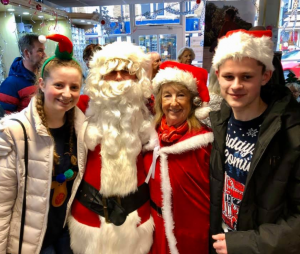 Previously our optometrist Stephen has joined sleep outs on the streets of Blackpool to raise awareness and much needed funds for the fantastic work of charity Streetlife. We've also raised money for head injury charity Headway and our patients helped us with a donation of goods to Blackpool's Amazing Graze community cafe.
Routine eye examination appointments are available again, so if it's been a while since your last one, please think about booking in. We have gone to extensive lengths to make the practice Covid-secure.
Please call us on (01253) 341955 or email info@woodhouseopticians.co.uk and we can take you through our new procedures to get your eyesight checked.