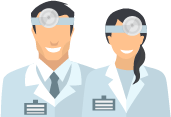 We believe that businesses should be part of the communities they serve.
That's why we're happy to be involved in supporting others in as many ways as we can.
We're committee members of Highfield Business Group which is working hard to ensure the area remains a bustling, busy and caring part of Blackpool. You'll also regularly see us at community events in the Blackpool and Fylde area, such as the Wellbeing day at Layton Methodist Church where we were giving advice on how to take care of your eyes through nutrition and with sun protection.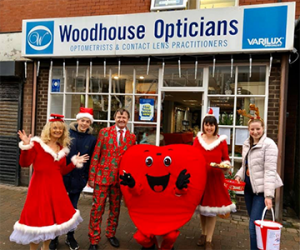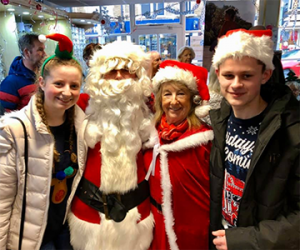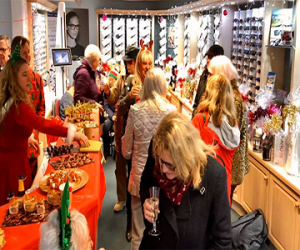 We were able to present Heartbeat NWCC with a cheque for £2,037.78 which we raised at our annual Christmas 'Mingle & Jingle'. We were lucky enough to be visited by Father and Mother Christmas and Mereside Community Gospel Choir.
Thank you to the local businesses and customers who donated amazing prizes for us to raffle and those who bought tickets.
We are delighted to support this charity which generously donated the defibrillator to the Highfield community.
The Woodhouse Team once again dug out their sleeping bags and warm clothing to sleep out on the streets of Blackpool to raise awareness and much needed funds for the fantastic work of charity Streetlife.
Many young people in Blackpool face this prospect through no fault of their own. Streetlife and its dedicated staff offer advice and support, emergency accommodation and much more at their day centre and night shelter. They rely on donations and support from all of us to keep their doors open so they can always be there in time of need.
We're also enthusiastic supporters of Pink Link, a company dedicated to promoting women in business in the North West.

We chose Headway as our charity this year because we wanted to support a local charity embedded like we are in our community, who might really be able to use the funds to good effect. Having heard of the amazing support Headway gives to Blackpool families and the passion the members have, coupled with the connection of head injury and sight it seemed like a perfect fit. We are proud to support Headway with our fund raising this year!
Routine eye examination appointments are available again, so if it's been a while since your last one, please think about booking in. We have gone to extensive lengths to make the practice Covid-secure.
Please call us on (01253) 341955 or email info@woodhouseopticians.co.uk and we can take you through our new procedures to get your eyesight checked.